OUT NOW!

Sergeant Smack
The Legendary Lives and Times of Ike Atkinson, Kingpin,
and his Band of Brothers
Ike Atkinson is a charismatic former U.S. Army Master Sergeant, drug smuggler, card shark and adventurer from North Carolina whom law enforcement nick-named "Sergeant Smack".
Under the cover of the Vietnam War and through the use of the U.S. military infrastructure, Atkinson masterminded an enterprising group of family members and former African American GIs that the DEA describes as one of history's top ten drug trafficking rings.
More on this book
How to buy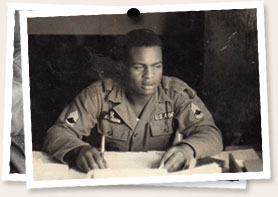 "Drug kingpin Ike Atkinson, is the real deal, and not the stuff of Hollywood legend. The author delivers an eminently readable book about a genuine Mr Big who knows that no fictional makeover is required for his compelling story – the truth is more than enough."
Steve Morris, Publisher, New Criminologist

"Finally, the real story. I've waited 40 years for this book."
Marc Levin, Director of the documentary, "Mr. Untouchable